Welcome
We are Jess & Jessica Nash, breeders of purebred Irish Terriers. We do have Irish Terrier puppies for show or pet/companion homes.
We hope you enjoy our site with all the pictures of Glenstal dogs and puppies all over the world. Our intention is to display many of our beautiful show and pet Irish Terriers we have bred.
For more about us, please go to About us.
We have Irish Terrier puppies so please go to the Puppies page and fill out the application if you are looking for a pet or show puppy.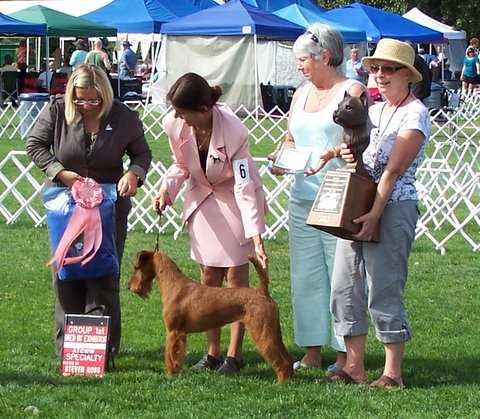 Ch. Glenstal's Bring It On "Braelyn"
Winning a Group 1 in the Bred By Exhibitor Group at the All Terrier Club of Western Washington Specialty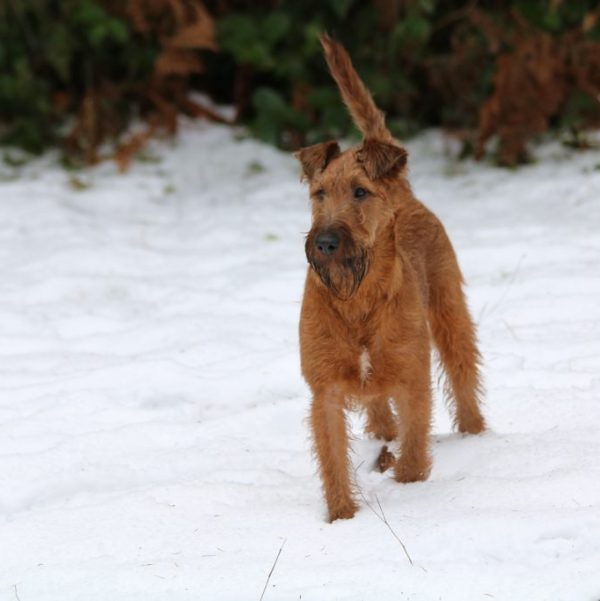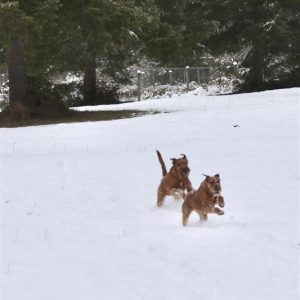 bohannon & brynda
snow day
bohannon (l) brynda & breelyn (r)
Bohannon looking regal at 8 months; sisters always together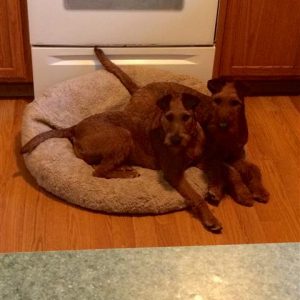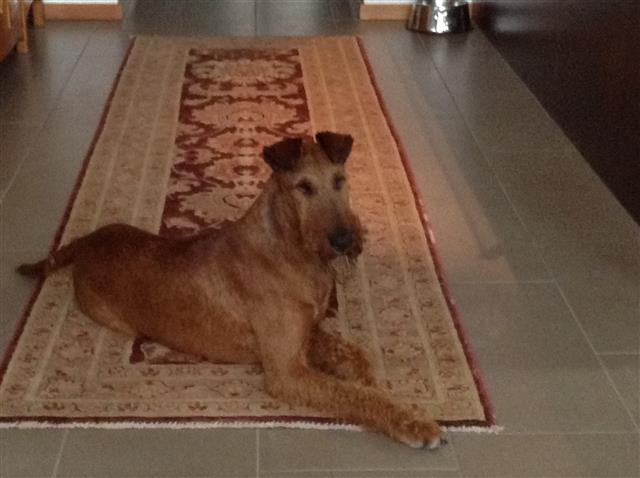 Brannighan
relaxing in Germany after showing at the World Dog Show in Finland (R) Berwyn 12 weeks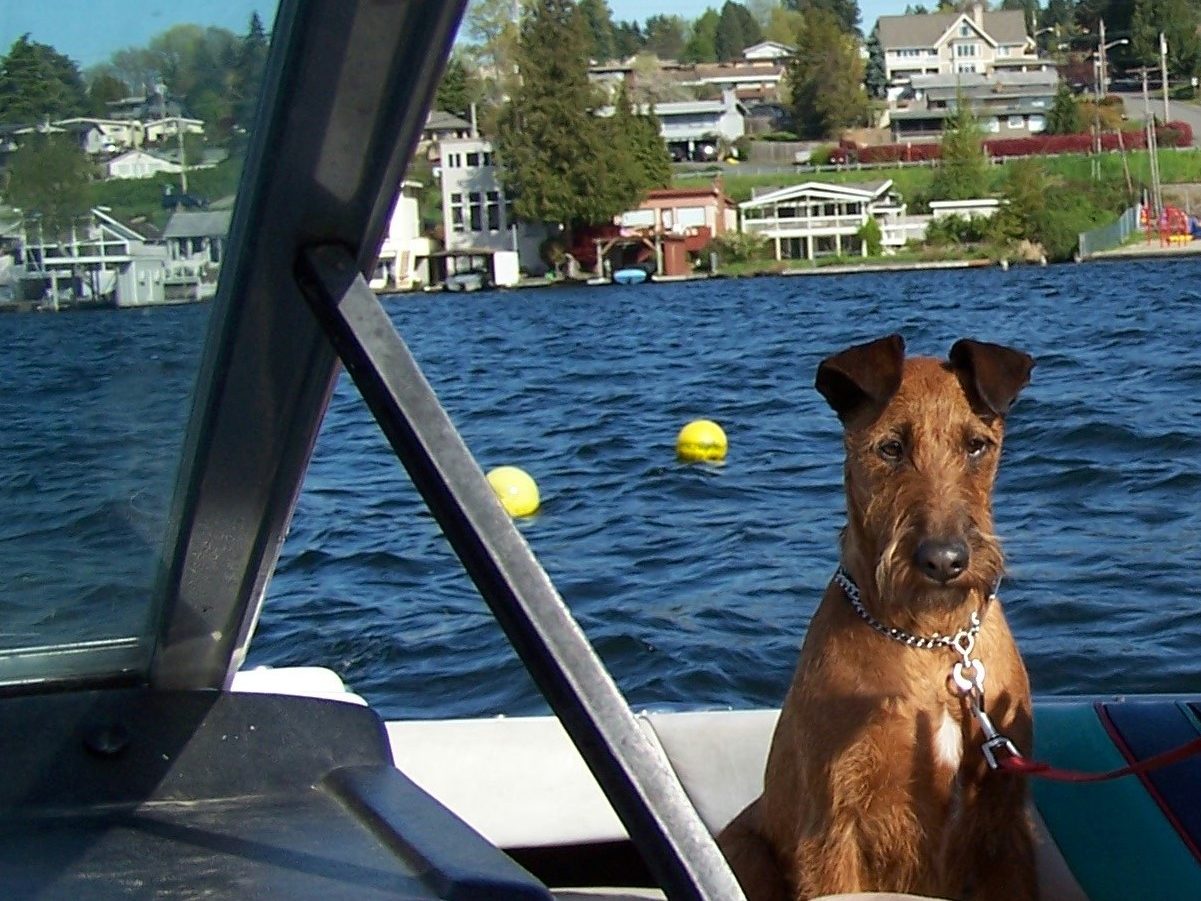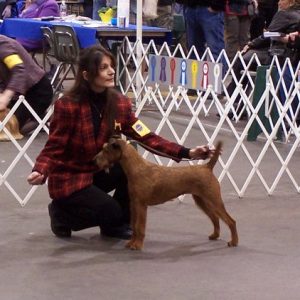 bohannon (r) bronwyn & braedy (l)
sharing a toothbrush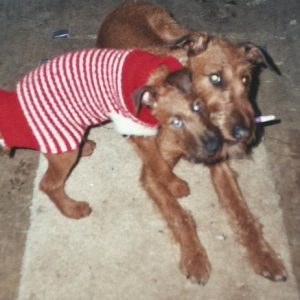 brynda
Ivonne Rangel handling Brynda 2018 (L) Bronwyn never took anything without permission (R)
bronwyn & braedy
Bronwyn's first dog show Elma, WA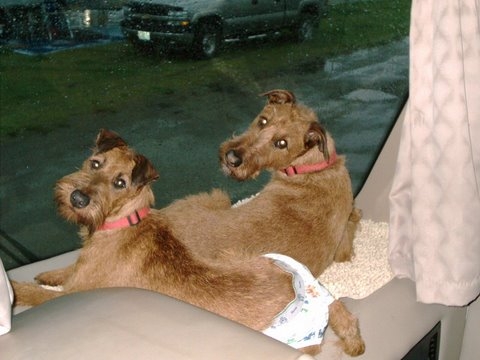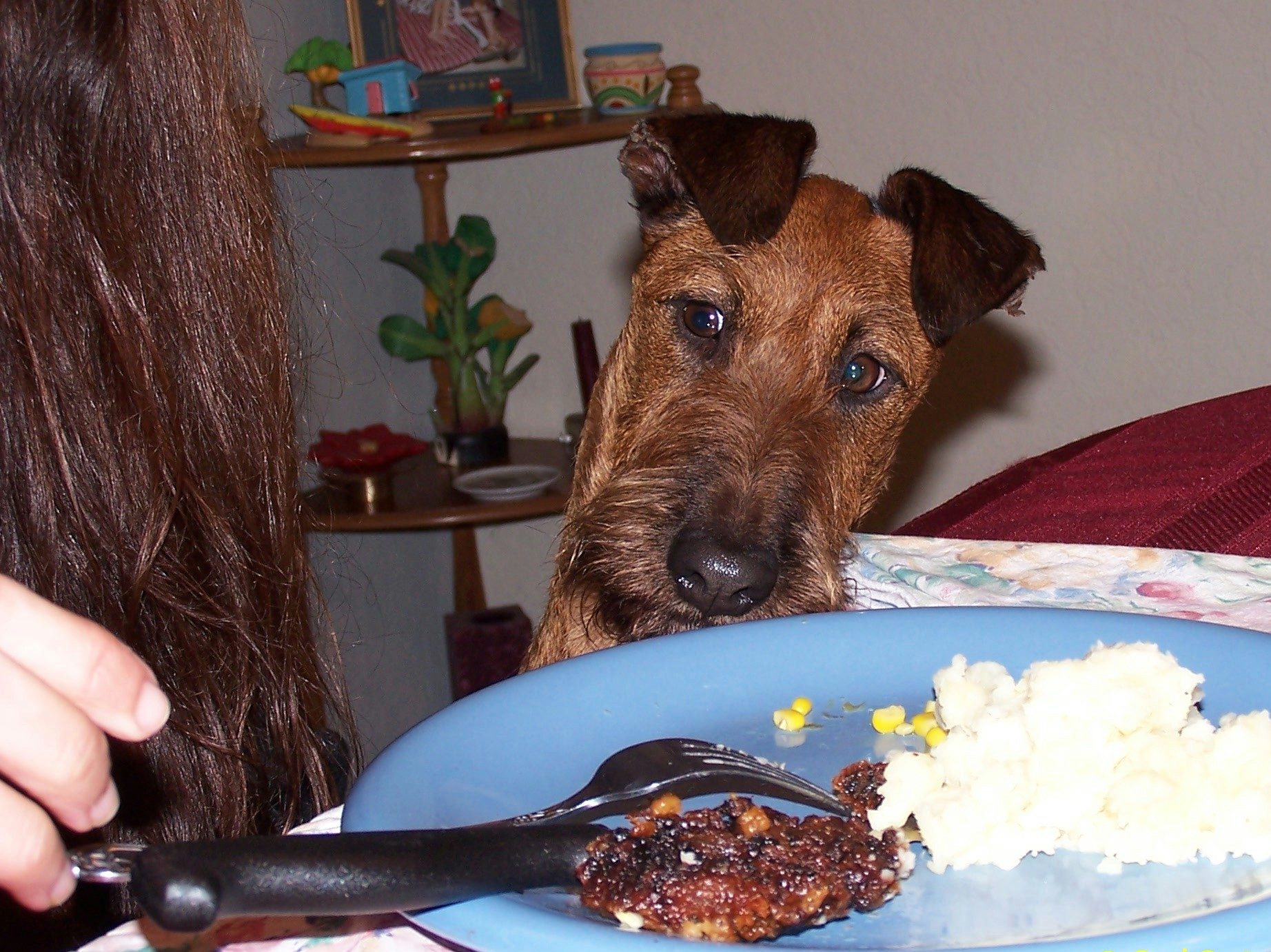 branBnighan
GCH Glenstal's Standing Ovation "Brannighan" started his show career at 9 months old and in 3 months he became a champion. He received his first Group placement at 10 months old, thanks to judge Wyoma Clouss. He went on to earn a Group 1st in the Bred By Exhibitor Terrier Group thanks to judge Fred Stephens. At 12 months old he received a Group 2 thanks to judge Fred Stephens again and at 13 months old, he received a Group 2 thanks to judge Virginia Lyne. At 14 months old he received 2 group placements. Thanks to judge Judy Webb, he received a Group 4 and thanks to judge Betty Ann-Stenmark, he received a Group 3. He continued to get Group placements until he retired from showing!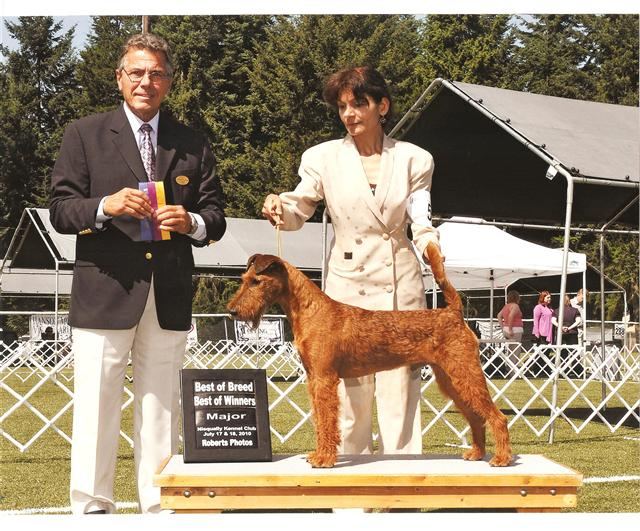 Brannighan – first show winning BOB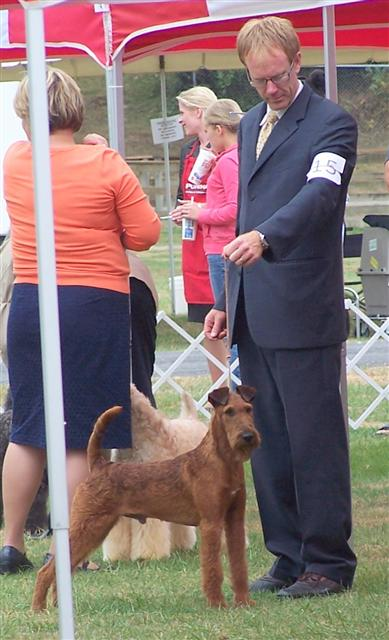 Brannighan – Puppy Group, Group 2
Brannighan – numerous Group placements! Gorgeous specimen! More importantly, a loving and special boy!